Go Healthier!
Eating the right foods can have a dramatic impact on your employees' health, well-being, happiness, and productivity. Snackworks has been focused on helping our customers make healthier choices since the early 2000s, and has developed a nutrition program that promotes eating in moderation, limiting certain ingredients for disease prevention, living a more active lifestyle, and empowering employees to make healthier choices.


Nutritional Guidelines Assist Healthier Choices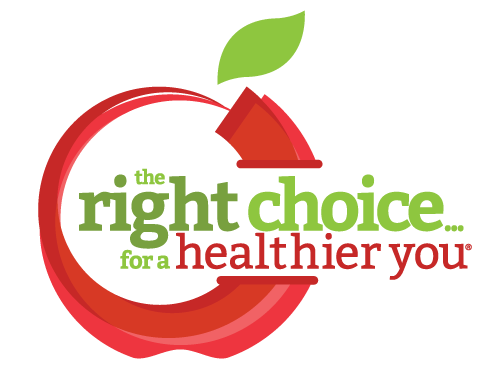 We are pleased to provide our customers with USConnect's nutritional guidelines program which has been custom-crafted for The Right Choice for a Healthier You® program.These guidelines follow the recommendations of a number of leading medical health agencies for the prevention of chronic illnesses including heart disease, diabetes, obesity, and hypertension. Managed by our staff dietitian, Carmen Honnef, The Right Choice … for a Healthier You program offers per-serving nutritional guidelines for fresh food products which are indicated in the machines. The dietary guidelines include levels on caloric content, sodium, cholesterol, fat (including saturated and trans fats), and sugar and also highlight intake of protein and fiber as well as vitamins and minerals.


Customized Programs and Options
In addition, we partner with our customers to design customer-specific programs to meet their own goals. In some customer locations, we have even incorporated tiered pricing strategies to influence purchasing habits of their employees. You will find a warm reception to your thoughts and ideas as we work together to implement a strategy focused on your goals.


Health and Wellness Website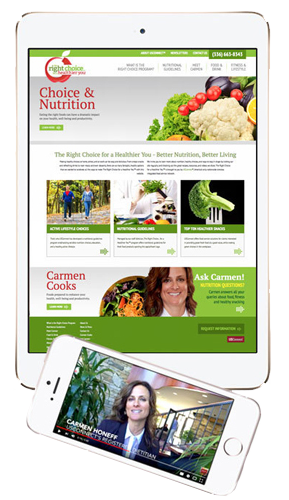 To support your employees in making great, healthy choices beyond the office, we have developed a website to provide healthy living tips, recipes, nutritional information, guides, and more. From videos by our staff dietitian, athletic coaches and trainers, and other guest experts, to our monthly newsletters packed with tips and searchable "Home cook's corner"offering healthier recipes, the site is a great and continuously-growing resource. We invite you to visit the site at www.therightchoiceforahealthieryou.com.